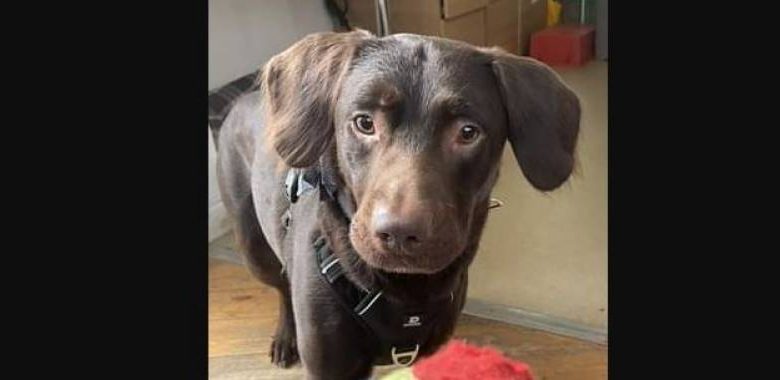 In a surprising and startling turn of events, a dog in the UK was treated for alcohol addiction by an animal rescue staff.
The case which was the first of its kind, shocked the rescue team as they tried to help the poor animals. According to media, outlets, Coco, a two-year-old Labrador cross, was brought into Woodside Animal Rescue Trust in Plympton, Devon, with another dog following the demise of their owner. Both the dogs required immediate care after they suffered from fits.
The rescue staff revealed that Coco and the other dog became dependent on alcohol which was left out by their owner before he dozed off. Unfortunately, one dog couldn't make it but, Coco gained a speedy recovery after he was treated for alcohol withdrawal. It remained under sedation for four weeks to avoid suffering any fits.
Woodside Animal Rescue Trust shared in a Facebook post, "Canine alcohol withdrawal, a first for us. We would like to introduce you to the newest member of Dunroamin Special Care Unit, a lovely boy called Coco. Coco has been with us for over a month, having required intensive care since arriving. His story is a tragic one and evidences how vital our special care unit is."
"Coco continued to be seriously unwell and required round-the-clock care. It became clear that he was suffering from symptoms that all pointed to alcohol withdrawal. He spent four weeks sedated to help with his withdrawal symptoms and to reduce the risk of further fits," the post suggested.
"We are so thankful that we are now out of danger and Coco is off all medication and is now starting to behave like a normal dog. He is not yet ready for adoption and whilst physically he seems to have recovered, mentally he is still very anxious at times," The Trust added. 
Regarding Coco's adoption, the Trust stated, "He is looking for an experienced home with someone who has a good routine and lots of time to spend with him. Coco is very affectionate and loves to play ball. Coco is currently being assessed with dogs. He cannot live with cats but would be suitable with children aged 10+. Coco must be homed within the Plymouth area so we are able to keep up to date with his progress."