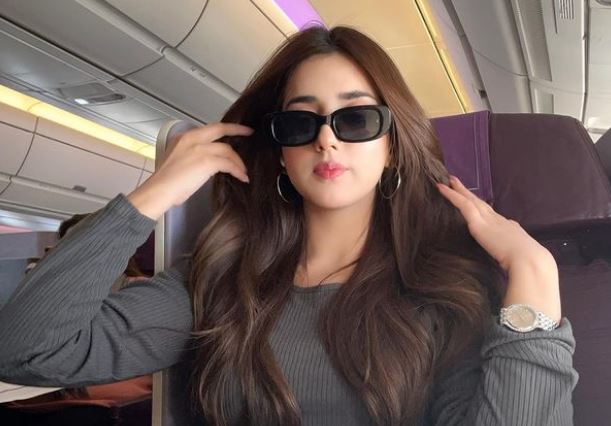 LAHORE(BASHIR AHMAD )Pakistani TikToker Jannat Mirza has finally addressed and squashed rumours surrounding her separation with Umer Butt. The 23-year-old actress recently attended an event where she spoke to the press about her split from Butt. 
The reporter asked, "Your fans are eager to know how you and Umer broke up since your relationship had been pretty well-known on social media platforms. You also posted a cryptic video on Valentine's Day also dropping the F-bomb, people are intrigued to know what is going on behind the scene?"
Mirza casually responded, "Nothing that really matters, it was a mutual decision that we both took," and before the starlet could finish, the reporter asked, "Was that a publicity stunt or something of that sort?"
Visibly offended, Mirza said she is "well-known enough to not stoop down low and make headlines."
"This wasn't a publicity stunt, it was only a mutual decision that has been heavily taken out of context in a negative light."
"If you cannot work a relationship, then parting ways without wreaking havoc in each other's life should be the first step you take," Mirza clarified.
In response to the question if Butt and Mirza are on friendly terms or not, the social media figure refrained from commenting.
Moving on, the reporter asked if her cryptic Valentine video was directed at Butt to which Mirza replied that she copied the content from a foreign social media figure and that it sends no message to anyone.
"People misconstrued my content," concluded Mirza.