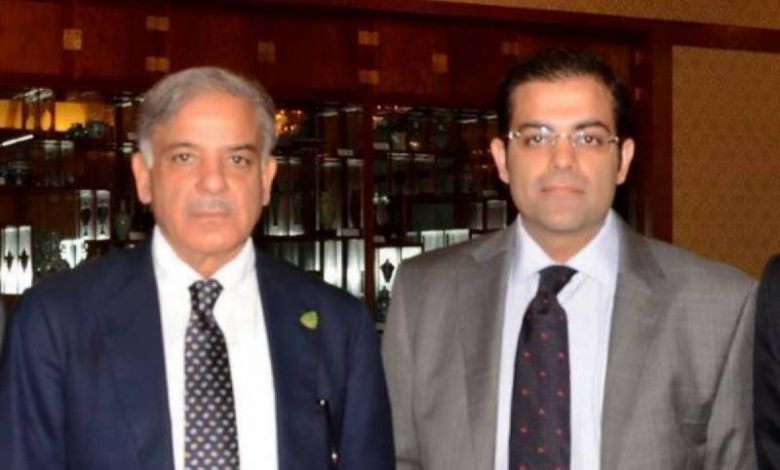 LAHORE – Federal Investigators gave a clean chit to Prime Minister Shehbaz Sharif's son Suleman Shahbaz in the money laundering, it emerged on Saturday.
During today's hearing on Shahbaz's interim bail application, the Federal Investigation Agency submitted a report, apprising the Special Central Court Lahore about finding no evidence of the allegations against the son of sitting prime minister, and co-accused Tahir Naqvi.
Authorities submitted a charge sheet against Suleman to the extent of the money laundering allegations. In light of the challan submitted by FIA, the court asked Suleman if he wanted to withdraw his guarantees submitted with the Special court in a graft case.
Following the arguments, the court allowed the premier's son to withdraw his interim bail application. The court also summoned Suleman for a trial next month.
Last year in December, the noted businessman returned to his homeland after four years of self-exile in London as he was accused in a money laundering case registered by the previous government.
On his arrival, the IHC bench granted him 14 days of protective bail and directed him to appear before the special court.
Suleman earlier maintained that he left for UK in 2018 after the case was lodged in 2020, two years after he left his homeland. 
Suleman, a businessman by profession, travelled to the UK in 2018 when the anti-graft watchdog lodged cases against him. He earlier mentioned being forced for self-exile, saying fake and manipulated cases were registered against him and his family to facilitate former ruling PTI.
Several PML-N leaders including Prime Minister Shehbaz Sharif get relief in a money laundering case earlier in October this year as a special court acquitted ruling party members.