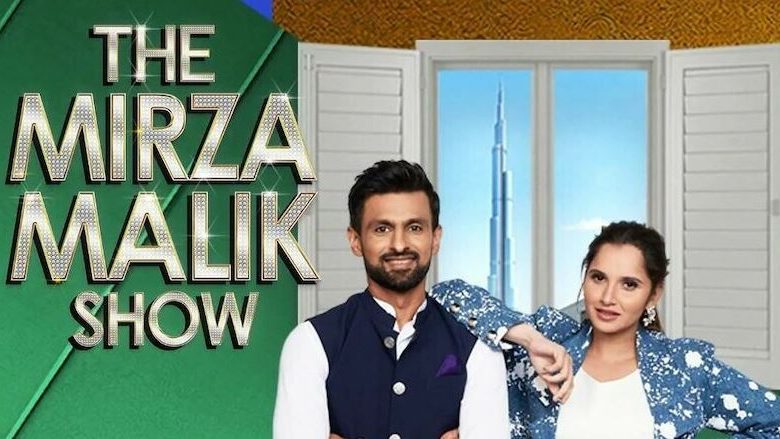 LONDON(A1TV NEWS)A new poster dropped on Sunday for the Mirza Malik Show, starring cricketer Shoaib Malik and Indian tennis star Sania Mirza. The poster was shared by Urduflix, the streaming platform that will be hosting the show.
The release of the poster comes amid media speculations that the couple have separated. Several leading media outlets in Pakistan, India and the UAE have published pieces suggesting that the couple may be getting divorced. Some hinted at the possibility of infidelity. However, neither Malik nor Mirza have addressed the speculations.
The show was first announced in December 2021 but still doesn't have a release date. Mirza and Malik announced the show during a press conference in Dubai where they said it interested them because they love doing new things together and as individuals. "We like challenges so we found the shift from sports to media very exciting," Mirza had said.
She explained during the press conference that she wanted theirs to be "a good family show" with lots of laughter, like The Kapil Sharma Show. "Ours won't be a comedy show but the humorous element is very important."
The couple got married in 2010 and live in Dubai with their four-year-old son Izhaan Mirza Malik.
In an interview with ICON in September, Malik discussed living in Dubai as a neutral space and his difficulties ricocheting between Dubai and his hometown of Sialkot, where his mother continues to live, and whatever part of the world he has to go to play cricket.
"It's become a way of life now," he said. "Sania obviously can't come to Pakistan very often because of the political restrictions. My mother does go to Dubai often.
"Both Sania and I have adjusted our routines so that one of us is always around if the other has to go on tour," Malik said. "There was a time when I would be part of eight to 10 league cricket matches. Now, I just opt for four to five."