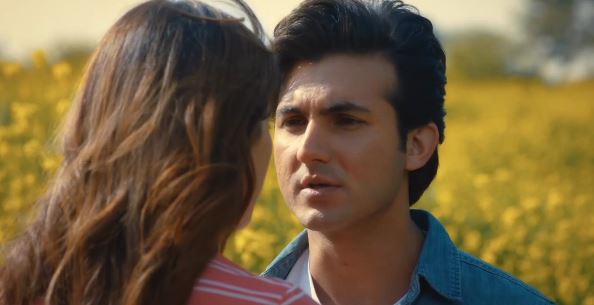 Reality TV show host Waqar Zaka produced the film
KARACHI(a1tv news) The premiere for the film Babylicious directed by Essa Khan at a local multiplex on Tuesday evening — like most premiers — was a glitzy affair. Apart from the male and female leads of the movie — Shahroz Sabzwari and Syra Yousuf — a considerable number of showbiz celebs, some of whom are part of the project, such as Adnan Jaffar, Mani, Hira, Behroz Sabzwari, Bushra Ansari, Khaled Anam, Adnan Shah Tipu, Ehetshamuddin and Bilal Ashraf came to the event, which, as if often the case, started more than an hour after the time mentioned on the invites.
Seasoned actor Behroz Sabzwari, father of Shahroz, looked visibly happy on the occasion.
Talking to Dawn about what to expect from his son and the movie, he said, "I expect what a father expects of a well-behaved (naik) son. Believe me, he is a fine son. It's a big thing (merey liyey bari baat hai) for me that my son prays five times a day. He doesn't smoke or drink. As far as the film is concerned, it's the baby of its director Essa. He has done a tremendous job. I've only seen the trailer [thus far]. The fate of the film rests with the public."
Reality TV show host Waqar Zaka produced the film
Mr Sabzwari was of the view that as long as movies are being made, the film industry will move forward. "I think our Minister [for Information and Broadcasting] Marriyum Aurangzeb is doing a very good job. She has helped in getting rid of a lot of film-related taxes. It's a huge thing."
Essa Khan also brimmed with hope. Shedding light on the gist of Babylicious, he said, "Every film-maker puts some elements from his own life into the film. The theme of the film is 'love and money'."
Expanding on the central idea, the film-maker remarked, "You first love a person, then you accommodate them and then love them… It's a rom-com. The reason for picking Shahroz is that I wanted to have someone like [actor] Faisal Rehman for the part, and only Shahroz was coming to mind. The role required to have the Michael J Fox vibe. And Syra was Shahroz's call."
Pakistani crypto entrepreneur Waqar Zaka, known as the executive producer and host of the reality TV show Living on the Edge, who is these days in the US, has produced the film.
In a message, he said, "The reason for investing in Babylicious was to make a movie which can be seen in India, Bangladesh, everywhere in the world. We have been mostly making internal political comedies or they are war movies. There was a need for a soft, romantic film for a long time. Our youth will relate to the kind of storytelling techniques used in this film."
Babylicious will be in theatres from Eidul Azha