LATEST
PTI supporter 'killed' as police crack down on rally in heart of Lahore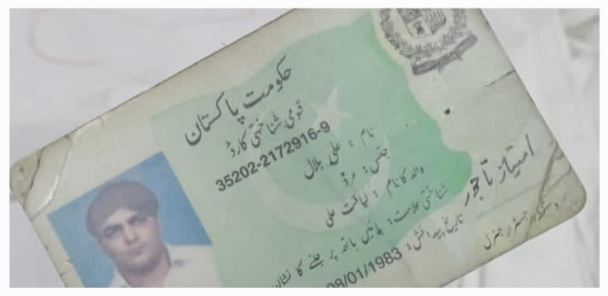 LAHORE (A1TV NEWS) A Pakistan Tehreek-e-Insaf worker lost his life on Wednesday when police and the PTI supporters clashed violently.
The deceased worker, Ali Bilal, was the resident of Jahangir Town, Lahore.
He was baton-charged violently after which he was injured and he succumbed to injuries.
Earlier, police arrested several PTI workers who turned up on Mall Road to participate in the rally the party claims to have been taking out in 'favour of the judiciary'.
Police also baton-charged the people after the PTI workers thronged Canal Road and set up a temporary bridge. The road leading to Zaman Park from The Mall was blocked with containers.
The PTI had announced a pro-judiciary rally and gave a call to its workers to gather at chief Imran Khan's Zaman Park residence.
Hours earlier, the Punjab government imposed Section 144 in the city for seven days, citing security concerns and warned the PTI workers against taking to the street. A heavy police contingent and water cannons have been moved near Zaman Park.
The PTI released videos on its Twitter handle, showing that police are using water cannons and arresting workers on Canal Road. 
SECTION 144
The imposition of the Section 144 comes as the Pakistan Tehreek-e-Insaf (PTI) is set to hold a demonstration in the Punjab capital to show solidarity with the judiciary following the Supreme Court's verdict regarding holding of elections in Punjab and Khyber Pakhtunkhwa.
Additional Chief Secretary Shakeel Ahmed has issued the order, stating: "It has been observed that number of rallies and protests are held therein on daily basis at different places of District Lahore, which not only pose serious security threats but also disrupt traffic and cause inconvenience to public at large. There is also a history of terrorist activities in the rallies/ protests. wherein, a number of police officials and civilians embarrassed shahadat [martyrdom]".
"Hence, in the context of prevailing overall security situation in the wake of recent wave of terrorism & latest threat alerts, it has been necessary to impose section 144 of Cr.P.C, 1898 on holding of all kinds of Assemblies, Gatherings, Sits-in, Rallies. Processions, Demonstrations, Jalsas, Dharnas, Protests and such like other activities across the district Lahore to avert any untoward incident," reads the order.
The additional chief secretary said the order shall come into force with immediate effect and remain in force for seven days.