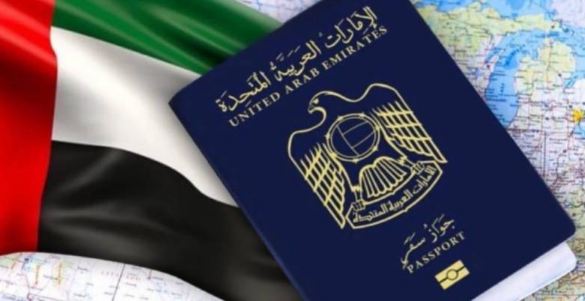 DUBAI – There has been a recent increase in the cost of issuance of Emirates ID and visas in the United Arab Emirates, it has emerged.
Travel agents are confirming the price hike which is likely to affect thousands of visa seekers in days to come. Meanwhile, a customer care agent at the Federal Authority for Identity, Citizenship, Customs and Ports Security (ICP) has also confirmed that its fees have gone up by Dh100. The agent was quoted as saying by Khaleej Times that the fee increase applies to all ICP services.
As per the price hike, the unofficial details say Emirates ID will now cost Dh370 instead of Dh270. The cost of one-month visit visa stands at Dh370 instead of Dh270.
Moreover, travel agents are highlighting that visit visas issued from Dubai have remained unchanged but the price increase has taken effect from Wednesday affecting 30- and 60-day tourist visas, Emirates IDs, and all other e-channel services.
The UAE is bringing in a lot of changes in the system of issuing visas and permits. Recently, it emerged that visit visas could no longer be extended within the UAE, compelling holders to exit the country and come back on a fresh visa; the relaxation was given during the Covid era but it has been withdrawn now.
The ICP also recently standardised the fine on overstaying visas in the country under which tourist and visit visa holders who overstay will pay Dh50 a day instead of Dh100. The emirate is introducing new laws almost every week affecting tourists and visitors.
One of the most remarkable change introduced recently is extension of Abu Dhabi Golden Visa validity to 10 years instead of five.