LATEST
Arshad Sharif's dead body moved to PIMS for postmortem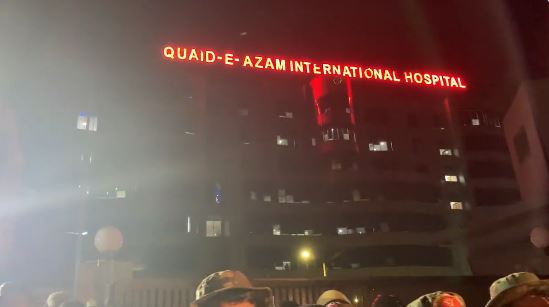 Islamabad(a1tv news)The body of renowned Pakistani journalist Arshad Sharif was moved to Pakistan Institute of Medical Sciences (PIMS) where his post-mortem will be carried out.
According to details, a six-member medical board, led by Doctor Farrukh Kamal, has been formed at PIMS for carrying out Arshad Sharif's post-mortem.
The federal police and administration will make arrangements for the post-mortem at PIMS.
The funeral prayer will be offered at the Faisal Masjid on Thursday and he will be buried in Islamabad.
Earlier, the government formed a three-member committee to investigate the killing of renowned Pakistani journalist Arshad Sharif in Kenya.
The committee comprises FIA Director DIG Athar Waheed, IB Deputy Director Umar Shahid Hamid and Lt Colonel Saeed Hamid of ISI. The committee will submit the report to the ministry of the interior after completing the findings.