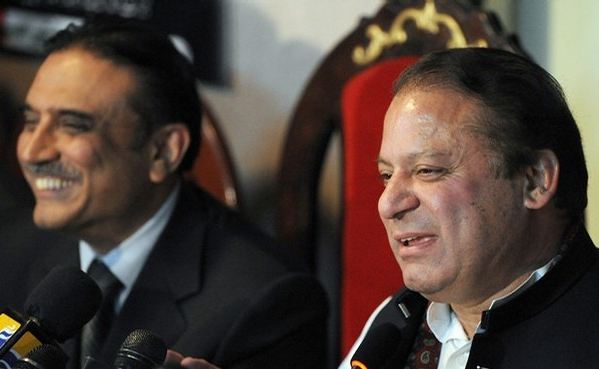 A Dutch school has reportedly included the name of Asif Ali Zardari, co-chairman of the Pakistan People's Party (PPP) and former president of Pakistan, in its textbooks due to his alleged corruption.
Zardari's picture has been added in the Dutch textbook and it is being extensively circulated on social media. Under the header "Former Pakistani president, 'Mr 10%,' jailed for corruption," the school website features a photo of Asif Ali Zardari.
The website, which appears to be a comprehension exam, has a text that highlights Asif Ali Zardari's arrest in a money laundering case. Besides Zardari, the website has also mentioned the name of Nawaz Sharif, former prime minister of Pakistan who was disqualified on charges of corruption.
Image of the book has been widely circulated on social media with netizens calling it a moment of shame for Pakistan. Netizens have also urged the Netherlands Ambassador to Pakistan to take notice of the image.
According to Geo News, The Netherlands Ministry of Education, Culture and Science has confirmed the photo circulating online is indeed from a textbook of a four-year secondary vocational education programme in the country.
As per a Google translation of the chapter, it states that Zardari, the former president of Pakistan, has been arrested for corruption and that he and his sister are suspected of money laundering.
The chapter further reads that Zardari has served time in prison and is known as 'Mister 10 percent' because of the payments he collected on government contracts.
Besides Asif Ali Zardari, the three-time former prime minister of Pakistan Nawaz Sharif has also been mentioned in the article.
"Zardari is not the only former government leader to be convicted," the article reads. "Prime Minister Nawaz Sharif was ousted in 2017, last year he was sentenced to seven years in prison for corruption."