LATEST
Father of six dies while buying subsidised flour bag in Mirpur Khas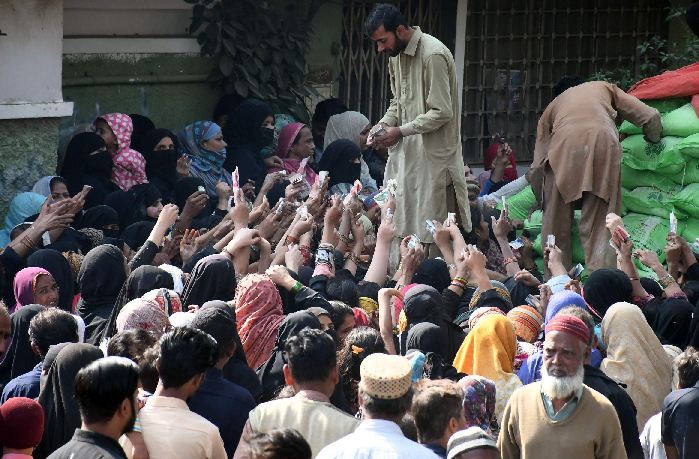 KARACHI – A labourer died of suffocation after a stampede occurred at a selling point of subsidised flour bags in Mirpur Khas city of Sindh on Saturday.
Reports said the incident occurred in Gulistan-e-Baldia Lawn near the commissioner's office. The ill-fated labourer, who was father of six children, fell down due to rush at the selling point and died of suffocation.
Later, the relatives staged a protest in front of the press club by placing his body on the road.
The heart-wrenching incident comes as the prices of flour continue to soar in the market, making it difficult for poor people to meet the both ends amid skyrocketing inflation.