LATEST
Former AGP Malik Muhammad Qayyum dies in Lahore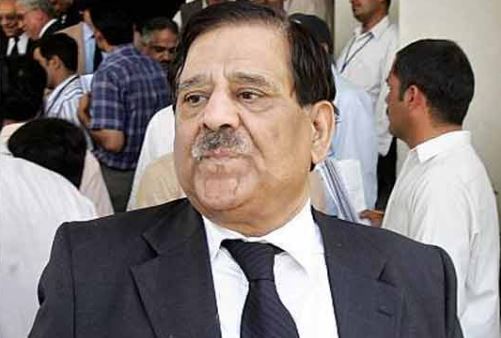 LAHORE (a1tv News) Former attorney general of Pakistan retired Justice Malik Muhammad Qayyum died at the age of 79 in Lahore.
Family sources said his funeral prayer would be offered in Johar Town area of the provincial capital. People from legal and political fraternities are expected to attend his last rites.
Mr Qayyum, who is brother of interim Punjab Health Minister Dr Javed Akram and the late politician Muhammad Pervaiz Malik, had served as judge of the Lahore High Court and president of the Supreme Court Bar Association.
Retired Justice Qayyum was born on Dec 18, 1944 to former Supreme Court judge Justice Muhammad Akram who was part of the LHC bench which had awarded death sentence to former prime minister Zulfikar Ali Bhutto. He kicked off his career as legal practitioner in 1964 while he was elevated as judge of the high court in October 1988. He had also served as Punjab Local Election Commission member.
Justice Qayyum had to resign as LHC judge after he was named in a conspiracy regarding the hearing of a case pertaining to slain premier Benazir Bhutto in 2001. Malik Qayyum then started his career as the Supreme Court lawyer and he managed to be elected as president of the Supreme Court Bar Association in 2005.
He had also headed an inquiry panel established by the Pakistan Cricket Board (PCB) to investigate match-fixing allegations in the 1990s. The report published in 2000 hold several cricketers responsible including Salim Malik and Ata-ur-Rehman.