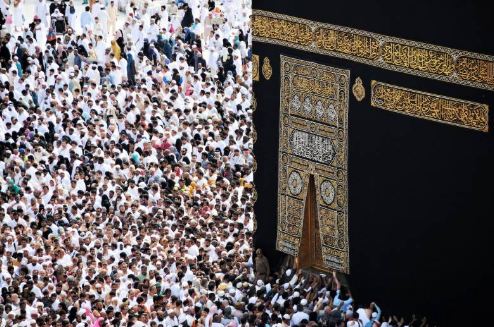 ISLAMABAD(a1tv news)In what appears to be a rare event, Pakistan decided to surrender 10% of the government's Hajj quota to Saudi Arabia after it received lesser number of applications this year
The decision to surrender the quota was made on Monday during the meeting of Economic Coordination Committee and the situation arose largely due to the government's inability to provide foreign exchange to the intending pilgrims.
The surrender of quota means that at least 8,800 pilgrims under the government quota cannot perform Hajj this year.
The high-level economic body also approved the provision of additional $163 million for financing the pilgrimage as the response this year was alarming as the government announced sending all applicants to Hajj without any balloting.
ECC decided that all the applicants, 72,869 in total would be declared successful without balloting, against the capacity of 44,390 seats. The remaining quota of the sponsorship scheme would be shifted to the regular scheme for this purpose.
The Hajj Policy 2023 required that the Hajj quota of 179,210 for Pakistan would be distributed equally between the government and private schemes.
Moreover, under the regular Hajj scheme, about 89,605 pilgrims were to perform Hajj and to reduce the burden on foreign exchange market, the government set aside 44,802 applicants who had to be financed by arranging foreign currency from abroad.
What created trouble for the government was the fact that less than 8,000 got funding from abroad and consequently, the government could not get $194 million from abroad to finance the Hajj expenses.
The last date for submitting applications under the regular and sponsorship scheme was also extended but due to multiple factors including inflation, the number of applications were not received as were expected.
For this year, the government had set Hajj expenses at Rs1.175 million per pilgrim, 68% more than the last year's expenses.
It is note worthy that this is the first time Saudi Arabia would be welcoming pilgrims in large numbers i.e around 2.3m after the pandemic restrictions have been lifted. Around one million people joined the 2022 Hajj season and only those in age bracket 18 to 65 who were fully vaccinated or immunised against the virus and did not suffer from chronic diseases were allowed to visit the kingdom.