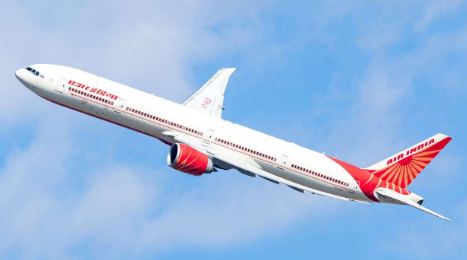 NEW DELHI – A drunk man flashed himself and urinated on a co-passenger in Air India flight and walked free without facing any legal action.
Reports in Indian media claimed that the incident occurred back in November 2022; however, the action comes two months after the woman sent a letter to a senior official of the airline.
The Indian flag carrier reportedly filed a case and has recommended putting the man on the no-fly list for the incident that took place on Delhi bound flight.
It was reported that the intoxicated passenger exposed himself and urinated on an elderly woman, who was sitting in the aisle seat.
The woman first informed the cabin crew, but they did not detain the disruptive passenger, who according to the complainant unzipped his pants, relieved himself, and continued to expose his genitals.
Sharing her ordeal, the woman said her clothes and bag were completely soaked in urine after which the air hostess took her to the toilet where she cleaned herself.
After waiting for nearly half an hour in the lavatory, she was then given the narrow crew seat and mentioned that she changed into a dress provided by crew members.
Meanwhile, the Indian aviation regulator has taken notice and sought a report of the incident from the airline.