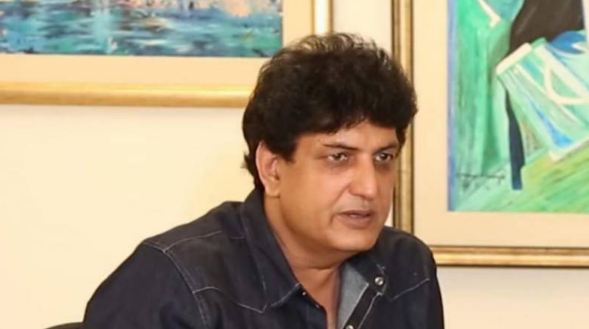 Khalil Ur Rehman Qamar is a highly acclaimed and respected Pakistani writer, who has made a name for himself in the industry for his exceptional ability to craft intense and emotionally charged love stories that have captivated audiences.
His writing style is known for its ability to tug at the heartstrings of his audience and draw them into the complex and intricate world of his characters. It is no surprise that his work has received critical acclaim and numerous awards, cementing his status as a literary icon in Pakistan.
According to reports, Qamar lodged a complaint with the FIA regarding a series of threatening phone calls he has been receiving from unidentified callers over the past few days.
He has established himself as a leading figure in the Pakistani television industry and received widespread recognition and accolades for his exceptional writing skills. With his unique style and captivating storytelling, Qamar has captured the hearts of audiences and become a standout writer in the industry.
As a veteran of the TV and film industry, Qamar has an impressive body of work, including producing the film Qarz (1997), writing the dialogues for various dramas such as Ghar Kab Aao Gay (2000), Tere Piyar Mein, Mukhra Chan Varga, and Nikki Jai Haan.
Some of his most popular and highly acclaimed works include TV serials "Sadqay Tumhare," "Pyare Afzal" and "Bunty I Love You."