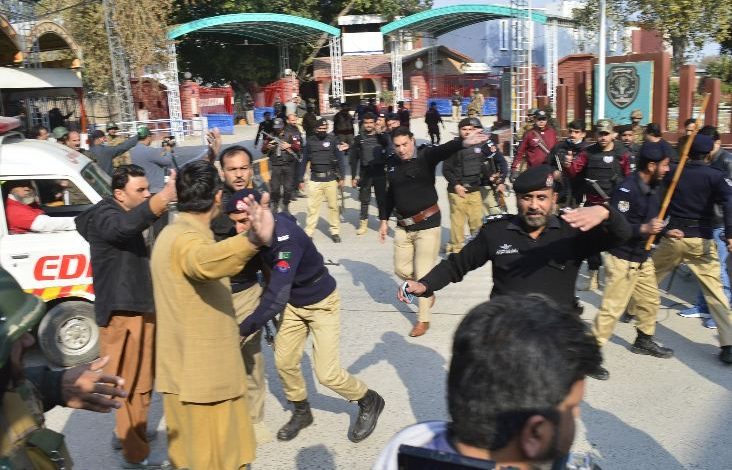 PESHAWAR (a1tv News) The caretaker government in Khyber Pakhtunkhwa announced one-day mourning across the province on Tuesday as a suicide attack on a mosque in Police Lines area of Peshawar claimed at least 100 lives and injured over 150 others.
Caretaker KP Chief Minister Mohammad Azam Khan ordered that national flags at all government buildings will fly at half-mast to show solidarity with the families of the victims.
The suicide bomber, who was standing in the first row when Zuhr prayers were being offered in the mosque, blew himself up. The blast was powerful enough that a part of the mosque caved in, leaving several worshippers stranded under the rubble.
The death toll in the deadly attack has surged to 100 while causalities could surge as efforts are underway to recover people stuck in the rubble since Monday afternoon.
According to the Lady Reading Hospital (LRH) spokesperson "100 dead bodies had been brought to the medical facility."