WASHINGTON – Authorities in the United States have proposed increasing the fee for multiple non-immigrant employment-based visas such as H-1B and L visas, with some revised fees jacked up by over 200 percent
In a 602 page document, the proposals have been furnished according to which those seeking investment-linked green cards will now have to pay $11,160, up from previous $3,675 while the primary fee for an H-1B visa would increase to $1,595 from $470.
The H1-B visa allows immigrants with college degrees to live and work in the U.S. for six years before becoming permanent residents and is the most sought-after among technology and financial companies along with universities and other nonprofit research centres.
Besides, the fee for an L-1 visa would rise to $1,985 from $460. This type of visa allows companies to transfer executives from offices abroad to the U.S.
As far as EB-5 visa is concerned, the cost of applying for this visa would increase to $11,160 from $3,675 – a 204% increase. This visa category allows foreign investors to become U.S. permanent residents if they invest at least $900,000 in a U.S.-based project.
The revised fee proposals have been furnished by U.S. Citizenship and Immigration Services (USCIS) but they would not be implemented forthwith as the department is welcoming comments for 60 days from January 4, to March 6, 2023.
The last fee adjustment was put in place in 2016. If the proposals are executed USCIS' would expect to collect an average of $5.2 billion per year during FY 2022 and 2023.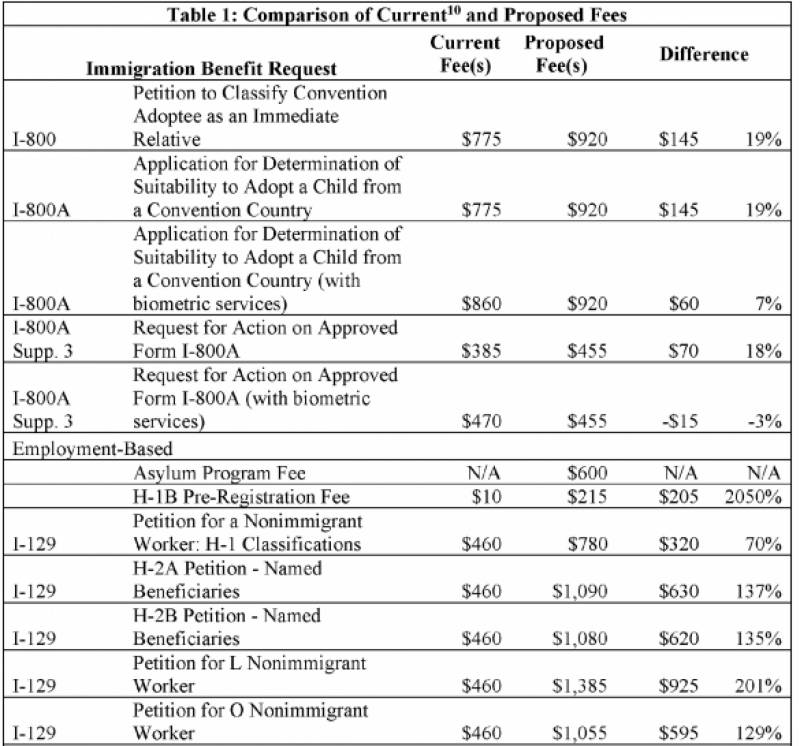 In a statement, the USCIS said new fees would allow the department to more fully recover its operating costs, reestablish and maintain timely case processing, and prevent the accumulation of future case backlogs.
The complete document containing the proposed visa fees can be seen here.