LATEST
Pakistani rupee gains against US dollar in interbank market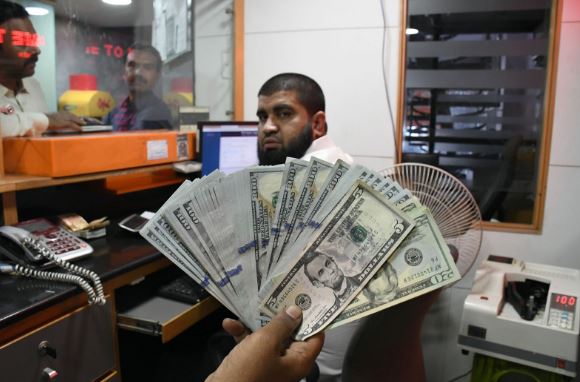 The Pakistani rupee gained against the US dollar as it went up by 67 paisas in the interbank trading on Friday.
According to the forex dealers, the local currency appreciated by 67 paisas in the early trading and was exchanging hands at Rs281.75.
On Thursday, after witnessing three successive losses, the Pakistani rupee stood its ground against the greenback, appreciating by 0.15% in the interbank market. The rupee settled at 282.42, an improvement of 43 paisas.
Finance Minister Ishaq Dar on Thursday announced that documentation for the disbursement of a $500 million commercial loan from China had been completed.
Taking to Twitter, Ishaq Dar said, "Out of Chinese ICBC's approved rollover facility of $1.3 billion (which was earlier repaid by Pakistan in recent months), documentation for second disbursement of $500 million has been completed by the Finance Ministry for release of funds to the State Bank of Pakistan."