LATEST
Policeman martyred, several injured as blast rips through car in Islamabad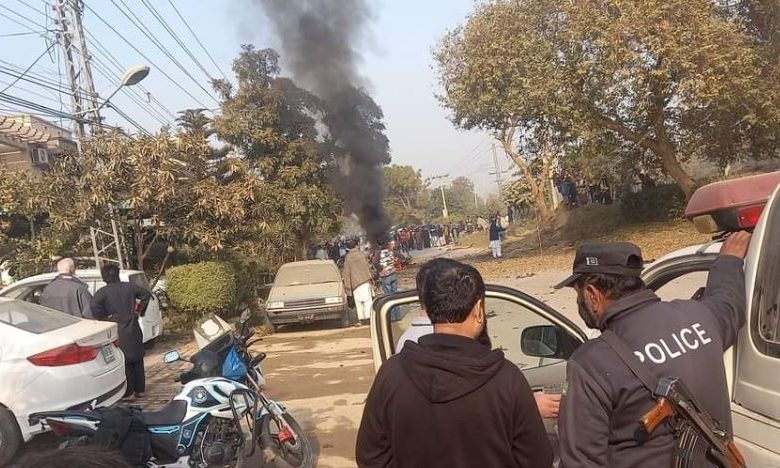 ISLAMABAD (A1TV NEWS)Two persons including a policeman were reported dead and several policemen injured in a blast in the I-10 sector of the federal capital on Friday.
Sources said a team of the Islamabad police officials was chasing a suspected vehicle when it exploded. Security officials cordoned off the area as investigation has been launched. The nature of the blast is yet to be determined.
Rescues officials shifted the injured policemen to the Pakistan Institute of Medical Sciences (PIMS) where one of them is said to be in a critical condition. 
A policeman and an alleged attacker, who was in the vehicle, were killed in the explosion, sources said.
Following the blast, security has been announced high alert in Islamabad and Rawalpindi while checking at exit and entry points of the cities have also been made stricter.
The incident comes as Pakistan witnessed resurgence in the terror activities after the Tehreek-e-Taliban (TTP) withdrew from the ceasefire agreement.
In November last, a suicide bomb blast struck a police vehicle in Quetta, killing at least one police officer and two civilians and wounding dozens. The TTP had claimed responsibility for the's attack, two days after announcing an end to a ceasefire agreed with the Pakistani government in June.