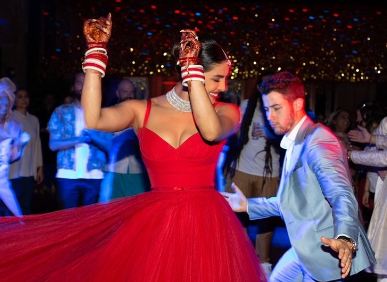 Bollywood actress Priyanka Chopra has revealed that she froze her eggs during the shooting of her hit American television show 'Quantico.' The actress, who is married to singer Nick Jonas, cited the expense of the process as a factor in her decision.
In a recent interview, Chopra opened up about her experience with freezing her eggs, saying that it was a "very daunting" decision to make. She explained that as a woman in her mid-thirties who was constantly traveling for work, she felt that freezing her eggs was the best option to preserve her fertility.
Chopra went on to say that the cost of the procedure was a significant factor in her decision. She said, "It's expensive, and it's not something you want to do if you don't need it. But if you do need it, it's a great option to have."
The actress also expressed her support for women who choose to undergo the procedure and urged society to break down the stigma around it. She said, "I think that's a conversation that needs to be had, especially in our country and in other countries around the world. The stigma around infertility, the stigmas around just women's reproductive health, needs to be broken."
Chopra, who recently made her comeback to Bollywood with the film 'The Sky Is Pink,' has been vocal about women's issues and empowerment in the past. Her decision to freeze her eggs and speak out about it is expected to start a conversation about the issue in India, where the topic is often considered taboo.