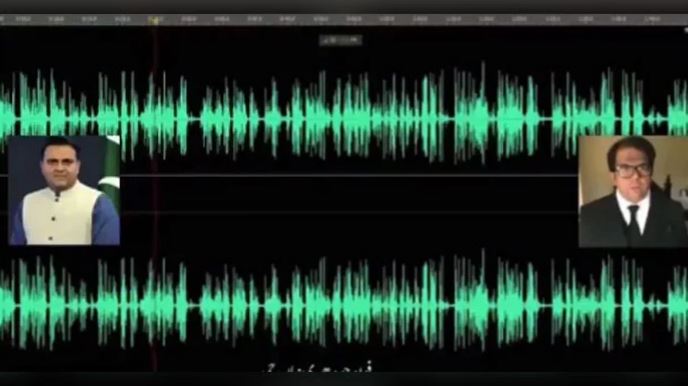 LAHORE(A1TV NEWS) An alleged audio call between Pakistan Tehreek-e-Insaf (PTI) Senior Vice President Fawad Chaudhry and his brother Faisal Chaudhry was emerged online on Friday.
In their conversation, Fawad Chaudhry is purportedly heard giving instructions to his brother to arrange a meeting between Lahore High Court (LHC) chief justice and Supreme Court (SC) Chief Justice Umar Ata Bandial.
Talking about Supreme Court judge Mazahar Ali Naqvi, Fawad Ch tells his brother to inform the SC judge that a truck is waiting for him.
Fawad Ch is also allegedly asking his brother to get Tarar fixed by the courts.
Authenticity of the leaked phone call could not be independently confirmed.
Last month, a controversial audio leak surfaced between PTI leader Dr Yasmin Rashid and former ruling party's blue-eyed officer Ghulam Mehmood Dogar.
In the audio clip, a voice, believed to be PTI leader can be heard saying: "Khan sahab is concerned about your reinstatement, to which the second voice, believed to be of Dogar said he got his man at work, hinting at the apex court."