LATEST
Russia to provide fuel to Pakistan at discounted rates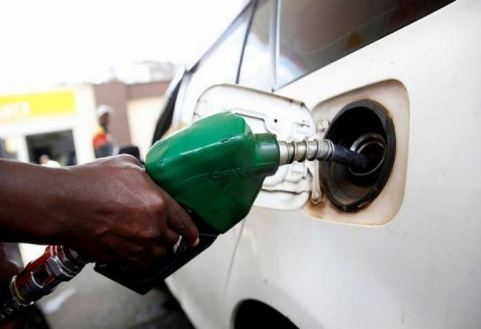 ISLAMABAD(a1tv news)State Minister for Petroleum Musadik Malik revealed on Monday that Russia has decided to provide crude oil, petrol, and diesel to Pakistan at discounted rates.
Earlier this month, Finance Minister Ishaq Dar had indicated that Pakistan overcame the United States' opposition to the purchase of Russian oil and stressed that Islamabad intended to enter into the fuel import deal with Moscow on terms similar to those agreed by New Delhi.
Last week, Malik and the petroleum secretary flew to Russia for talks on issues including oil and gas supplies, two people close to the matter told Reuters on condition of anonymity.
Addrsesing a press conference today, the petroleum minister stated that talks between Pakistan and Russia proliferated with the interest of the country at the forefront.
"Russia has decided to provide Pakistan crude at discounted rates…this is the oil that refineries use to produce diesel and petrol. Russia will also give petrol and diesel to Pakistan at reduced prices," he stated.
He furthered that with discounted Russian fuel, all problems in the energy sector will be resolved.
According to Malik, Russia was low on liquefied natural gas (LNG) because of "international pressure" and therefore, arranged a meeting of the delegation with private companies. He said that talks with the Russian companies had begun.
Malik stated that the Russian government was setting up factories to produce LNG and invited Pakistan to initiate talks on long-term agreements for 2025-26.
He claimed that Russia was interested in pipeline gas supplies to Pakistan and talks between the countries regarding two gas pipelines had started.
The minister said that an inter-governmental Russian delegation headed by the country's energy minister will visit Pakistan in January next year.
Need for energy
Malik stated that gas supply from Pakistani wells was decreasing 8-10% every year while the demand had increased as compared to the last year.
However, the minister added that "gas supply continues despite the increase in demand, and companies also have strict instructions to ensure gas supply," he said, adding that the gas provision was higher than last year and was constantly being monitored.
"Pakistan has to be self-sufficient in every sector and our vision must be to begin the journey of development," he stated.
Malik said that Pakistan's economy should increase to 5-7% and that extra economic growth around the world required 1 to 1.5% of additional energy.
"We have to increase energy every year by 8 to 10% to provide employment to the young. We need energy for development," the state minister said, adding that the government will now focus on increasing energy supply.