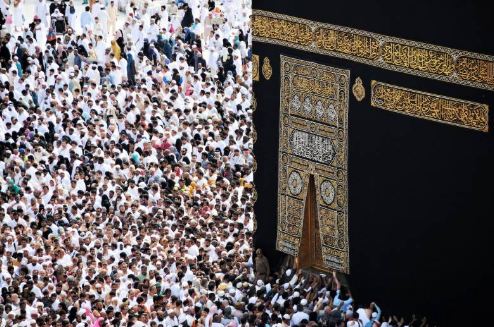 RIYADH(a1tv news) Authorities in Saudi Arabia have banned performing Umrah more than once during the Holy month of Ramadan, it emerged on Saturday.
The Ministry of Hajj and Umrah has clarified that pilgrims are not allowed to repeat Umrah during Ramadan; the kingdom attracts millions of pilgrims during the holy month and the ban has been enforced to facilitate all the pilgrims to perform the rituals with ease and comfort.
The pilgrims can get the permit for Umrah through the Nusuk app for the specified time. The administration has elaborated that there is no feature to amend the Umrah date, but pilgrims can delete their appointment via Nusuk app, before entering the permit time and then they can have a new permit issued.
The Ministry confirmed that the appointments are updated periodically and if the pilgrims are unable to find a date for reservation then they can search for another date at a later time.
The government of Saudi Arabia is gearing up to finalize the arrangements for the Umrah season and has also reserved special spots for all those intending to perform Itikaf.
After the Umrah season is over, the authorities would start preparation for the biggest annual event of Hajj wherein the kingdom would welcome over 2.3 million pilgrims and would utilize the Apps like Nusuk and other digital portals to facilitate the pilgrims during their month long stay in the kingdom.
Pakistan's quota for Hajj 2023 is 179,210 pilgrims. This is the first time that the government of Saudi Arabia has restored the number of pilgrims to pre-Covid levels.
It is to be highlighted that 50 percent quota has been reserved for Sponsorship scheme which is a special facility given to Hajj pilgrims seeking foreign exchange from abroad in the specific dollar account of the religious affairs ministry.