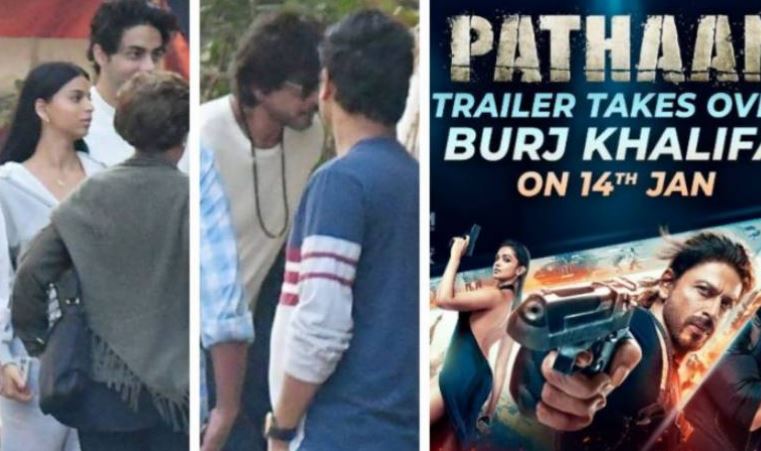 MUMBAI – Pathaan, the upcoming spy thriller of Bollywood superstar Shah Rukh Khan, may be a hit at the box office but didn't settle well with Hindutva-inspired leaders of the ruling BJP who raised questions over adult and controversial content in the upcoming movie.
With many leaders firing a salvo at SRK, who appeared in more than 80 films and bagged numerous accolades, the assembly speaker of central Indian of Madhya Pradesh Girish Gautam challenged the 57-year-old actor to watch the film with family members.
"I challenge Shah Rukh to watch this film with his daughter and upload a picture and tell the world that he is watching it with his daughter," he said in a statement quoted by Indian media outlets. Gautam also cautioned the Main Hoon Naa star of 'bloodshed in India' in wake of 'controversial' material.
As Pathaan is set to hit theatres on January 25, the top Indian actor arranged a private screening for his family members at the office of the movie's production house.
In the clips, and snaps doing rounds on the internet, Shah Rukh Khan can be seen coming to the Yash Raj office, completing the BJP leader's dare in style.
Earlier, BJP extremists and Hindu outfits also called for a boycott of Pathaan for insulting the Hindu religion.
The incident is not the first one as many Muslim actors in India faced concocted allegations under the Hindu Nationalist government. Khan often faced heat amid simmering Hindu nationalism in India.