LATEST
Two suicide bombers among 11 terrorists killed by Pakistani forces in Waziristan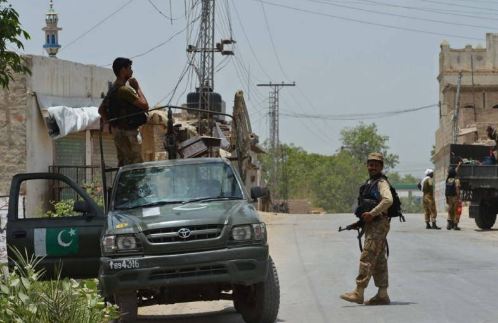 WANA – Pakistan Army has thwarted major terror attacks as two suicide bombers among 11 terrorists were gunned down in the latest action in the country's northwestern region neighbouring Afghanistan, according to the military's media wing.
In a statement on Thursday, the Inter-Services Public Relations (ISPR) said the forces tracked a convoy of militants after an intel operation in South Waziristan.
The militants were then engaged in a gun battle and after a heavy exchange of fire, at least 11 terrorists were killed, including two suicide bombers. A local commander, identified as Hafeezullah alias Toor Hafiz, was also eliminated, the ISPR said.
Forces also destroyed the vehicles used by the terrorists while a heavy cache of weapons, ammunition, and explosives was detained.
Military's media wing said dead terrorists were involved in attacks on Pakistani forces and target killing of other law enforcement officials.
After calling off the ceasefire, TTP and other splinter groups of militants have escalated attacks on forces. Lately, the group threatened to attack top leaders of the Pakistan Muslim League-Nawaz (PML-N) and Pakistan People's Party (PPP) who discussed action against the TTP at a recent meeting of the National Security Committee (NSC).