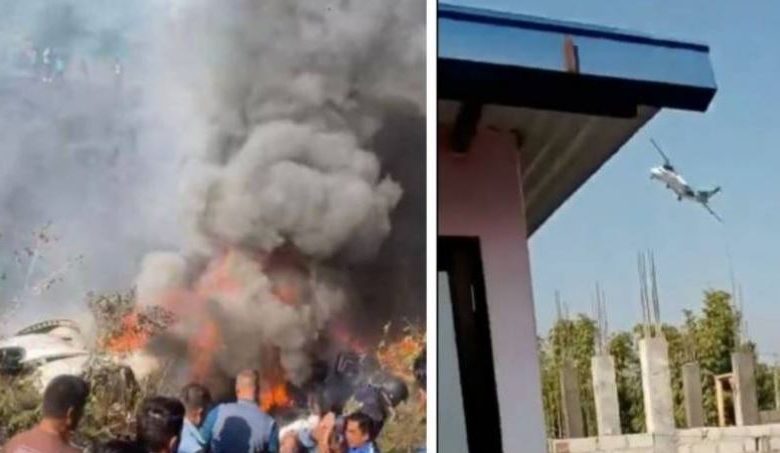 KATHMANDU – Casualties are feared as a Yeti Airlines passenger jet with 72 people on board crashed in Nepal on Sunday.
Reports in international media claimed that Yeti Airlines' 9N-ANC ATR-72 aircraft crashed near Pokhara in Nepal. The ill-fated jet departed from Kathmandu to Pokhara where the accident took place before landing at the Pokhara airport.
Clips and pictures shared online captured horrific moments of aircraft tilting while users also shared clips showing plumes of smoke billowing from the crash site while rescue operations were underway.
It was reported that rescue officials have already reached the site trying to douse the fire.