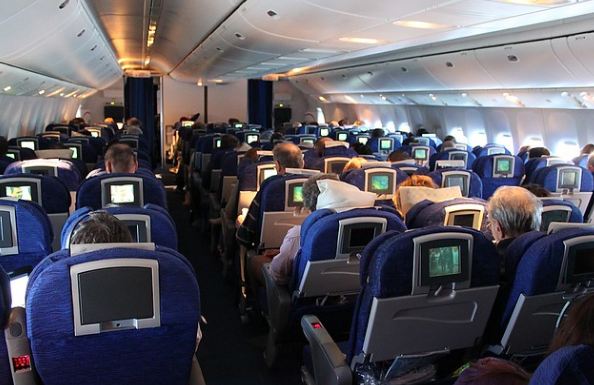 LONDON – In a tragic turn of events, a passenger aboard a plane who appeared to be asleep to fellow passengers was found dead as the plane landed.
The harrowing incident occurred on a British Airways flight from London Heathrow Airport to Nice on Thursday.
The BA348 flight landed in the south of France but fellow passengers then noticed that the woman in question did not move though others hastened to collect their baggage.
The flyers were unable to rouse the elderly woman which alerted them and the crew members. Following the incident, emergency services were called and paramedics tried to revive her but failed to do so.
The 73-year-old woman – whose nationality is still unknown – was declared dead at 10 p.m. The woman is thought to have suffered a heart attack during the journey but no one noticed.
A representative for British Airways confirmed the incident and said 'our thoughts are with the customer's family at this difficult time', the Connexion reported.
As far as statistics are concerned, an average of one fatality for every 287 million passengers traveling with British airlines is recorded according to the UK's Civil Aviation Authority.
As a standard practice, the flyer found dead is strapped into their seat, and medical practitioners are called in as they are eligible only to declare someone as dead.