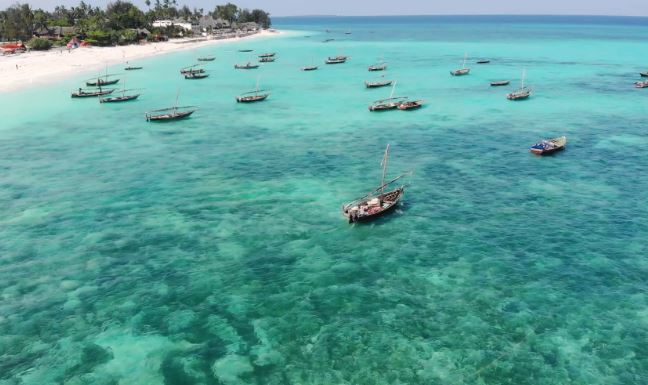 GARABULLI, LIBYA(a1tv news) The Libyan coastguard retrieved the 11 dead bodies of migrants including a minor after their Europe-bound boat sank off the North African country's coast.
The coastguard also rescued at least four survivors of the wreckage who were able to swim to shore after the incident. Authorities in the town of Garabulli, some 50 km east of Tripoli, were alerted to the presence of bodies floating in the water a few metres from the shore.
Bodies of 10 men and a girl were recovered and placed in white body bags, and rescued the survivors who were too drained to escape on foot, a journalist said. The survivors lay on the grass and tried to catch their breath and regain stability after getting food and drink from the saviours.
One of the survivors said the boat was carrying over 80 people before it drowned near the coastline.
Some fled the area after swimming back to shore, but the fate of other migrants was not immediately clear.
According to passports shown by the survivors, those on board the stricken vessel were of various nationalities, including Bangladesh, Egypt and Pakistan.
In the evening, the coastguard carried out a second mission to rescue migrants on board another boat in distress off the same city.
"We rescued 61 migrants who were on another boat and they are all safe… they are from Syria, Pakistan, Bangladesh and African countries," an official of the Garabulli coastguard told AFP.
More than a decade of violence in Libya since the fall and killing of dictator Moamer Kadhafi in 2011 helped turn the country into a fertile ground for human traffickers who have been accused of abuses ranging from extortion to slavery.