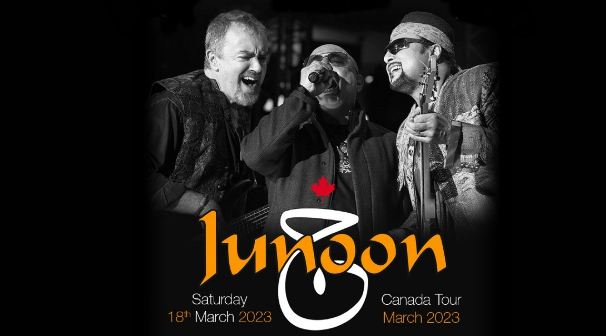 Rock music lovers, get ready for an electrifying musical experience! The legendary Pakistani rock band "Junoon" is coming to Toronto this March 18th for a live concert at the CAA Centre.
This iconic group has been entertaining audiences for over two decades with their unique blend of rock, sufi, and eastern classical music.
Featuring the triple famous line-up of Salman Ahmed, Ali Azmat and Brian O'Connors, the concert is guaranteed to be an unforgettable evening filled with powerful music and unforgettable memories. Junoon is known around the world for their fusion sound, Sufi traditional captivating performances, and socially conscious lyrics, and their fans have been eagerly waiting for this concert.
The promoter of the event, Khalid Siddiqui, has promised to deliver a show that will exceed all expectations. The tickets are available on Ticketmaster.ca and you can contact Usama Akhtar for further information.
If you're looking for an evening of great music, this is an opportunity not to be missed. Junoon has been at the forefront of Pakistani rock music and has made a lasting impact on the music scene. Their music transcends borders and appeals to audiences of all ages and backgrounds.
A1TV Canada is proud to be the media supporter of this exciting event. The concert promises to be a night filled with energy, passion, and the timeless music that has made Junoon one of the biggest names in the world of rock music.
One must not miss this opportunity to see Junoon live in concert and be a part of the unforgettable memories. Tickets are selling fast now as everyone wants to be a part of this legendary rock band's journey which they entertain with mesmerizing & electrifying music.
I am sure that o March 18th CAA Center will be rocking with Torintonians jam packed enthusiasm and excitement too watch this historic concert.