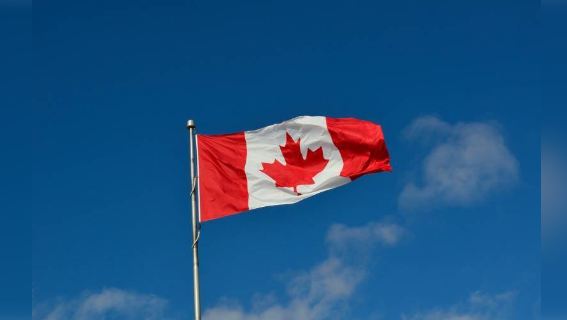 OTTAWA (a1tv news)Canada's leading province, Ontario has planned to double skilled immigrant intake for which it is investing $25 million more over the next three years.
The investment comes on top of the $15 million over three years that was announced in Budget 2022 and would aim to address labour shortages and promote economic growth in the province.
The province is pro-immigration and welcomes one third of all newcomers to the country each year. To plug the gaps in labour shortage, the province and federal government have announced the doubling of the number of economic immigrants the province will select to reach a historic high of 18,000 by 2025.
"Our government is ready to welcome more skilled newcomers to Ontario, to help build the highways, transit, schools, homes and hospitals our growing population needs. As we continue to tackle historic labour shortages, we're doing everything we can to ensure we have the workforce to help build Ontario. It's all hands on deck" said Ontario Premier Doug Ford.
Official details as per Ontario's website reveal that the new investment in Budget 2023 will accelerate processing and would ensure that immigrants can start working in their professions quickly. The funding will increase security and other IT updates to make sure the system can handle increased demand for present and for future needs as well.
Ontario Immigrant Nominee Program
The Ontario Immigrant Nominee Program (OINP) is a leading path to immigrate to Canada as a skilled worker and is province' Provincial Nominee Program (PNP) through which aspiring immigrants with the skills and experience required by the province can receive a provincial nomination from Ontario, paving the way for Canadian permanent residence.
Technically, Ontario PNP streams are base streams while others are enhanced streams. Enhanced streams are those that are aligned with the Express Entry system, the one used by the federal government to manage permanent residence applications through the Canada's three main economic class immigration programs.
On the other hand, Base streams are streams that are not aligned with the Express Entry systems but candidates who get a provincial nomination are asked to apply directly to IRCC, CIC reported.
Express Entry gives candidates a point-based score on the Comprehensive Ranking System (CRS) and top scorers are then invited to apply for permanent residence. The benefit of PNP is that those with nomination from a provincial program that is enhanced get an additional 600 points, effectively ensuring an Invitation to Apply (ITA) for permanent residence.
Canada has seen record breaking population growth last year, in what appears to be the direct result of pro-immigration policies.
According to the official statistics, the country's population grew by over a million last year, first time since 1957 due to multiple reasons with immigration being the prominent one.
Statistics Canada, the government census agency, said recently that the population has reached 39.5 million after the recent growth which marks the first 12-month period in 'Canada's history where population grew by over one million people'.
The 2.7-percent population growth was the highest since 1957, when the country saw a 3.3 percent spike in its population, due to multiple factors including post-World War II baby boom and a jump in refugees relocating from Europe.
Canada welcomed 437,000 immigrants in 2022, while the number of non-permanent residents in the country grew by 607,782.