LATEST
Chicken meat price shoots up to Rs509 per kg in Lahore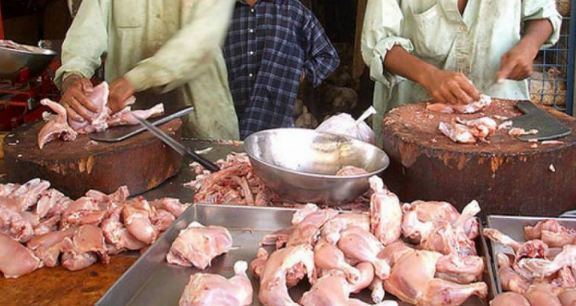 LAHORE – As Soybean shipments remained stuck at ports, the demand for poultry meat has increased in Lahore pushing the price of meat to an alarming high of Rs509 per kg.
Reports in local media claimed that the price of poultry meat has witnessed a sharp increase of Rs60 per kg in a couple of days while eggs are being sold at Rs274 per dozen.
Amid the sharp increase, the distressed citizens slammed the district government for no action against overcharging and leaving the consumers at the mercy of sellers.
In previous months, chicken meat was being sold at Rs370-400 however the recent wave of inflation and shortage of soybean led the poultry sector to the brink of collapse.
Last month, a federal cabinet meeting led by Prime Minister Shehbaz Sharif discussed the soybean shipments stuck at the Karachi ports and mulled strategies to counter the situation.
Reports suggest that officials decided to form a committee under the convenorship of the Minister for National Food Security and Research to give recommendations to the cabinet.