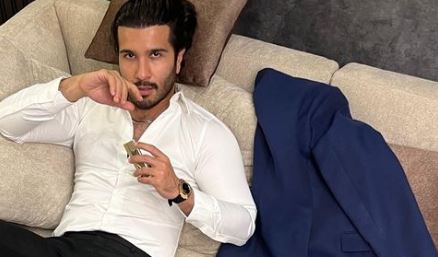 The Family Court East has ordered actor Feroz to pay Rs 80,000 per month to his ex-wife for the expenses of his children.
The family court in East district gave the verdict on the request of actor Feroz Khan for meeting the children and the request for interim expenses. The court ordered Feroz Khan to pay Rs 50,000 per month for son Sultan and Rs 30,000 for daughter Fatima before the 14th of the month.
The court also ordered to hand over the custody of Feroz Khan's son Sultan to the father for five days, saying, "Sultan will be with his father Feroz Khan from December 22 to December 27." As a father, Feroz Khan has the right to spend time with his children.
Feroz Khan's daughter, who is seven months old, cannot live without her mother. The mother of the children verbally said that her son Sultan had stayed with his father at night before.
The court ordered Feroz Khan to deposit Rs 100,000 under bail, saying that as long as Sultan Feroz Khan remains with him, Feroz Khan's passport and identity card will remain with the court viewer.
It may be recalled that the court had earlier asked Feroz Khan and his wife to resolve the issues related to the expenses of children outside the court, but the matters between the two could not be settled. Feroz Khan's lawyer had alleged that matters could not be resolved due to Alizeh.