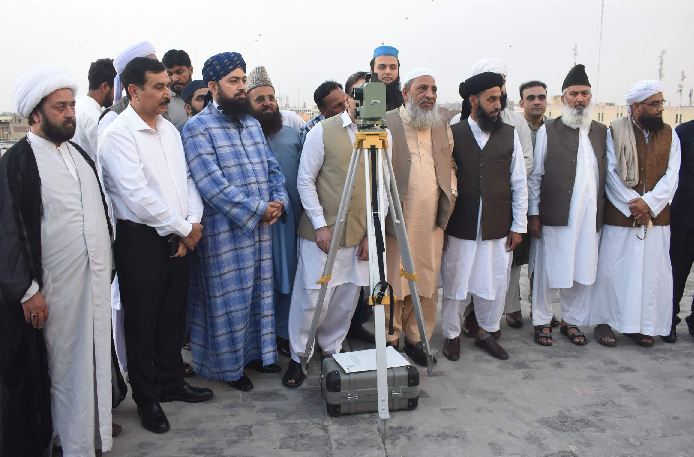 ISLAMABAD(a1tv news) Pakistan will celebrate the first day of Eidul Fitr on Saturday (April 22) as the moon for the month of Shawwal was not sighted in Pakistan today (Thursday).
Ruet-e-Hilal Committee Chairman Maulana Abdul Khabir Azam made the announcement after presiding the main meeting at the Ministry of Religious Affairs and Interfaith Harmony in Islamabad, while the zonal committees met in their respective areas to sight the Shawwal crescent.
The Pakistan Meteorological Department (PMD) had already predicted that the moon was unlikely to be visible from anywhere in the country on Thursday.
The PMD's prediction is based on the occurrence of a solar eclipse in Pakistan on April 20, which took place on the 29th day of the moon date, with the new moon expected to appear on the following day. Astronomers have stated that the new moon will not be visible in countries where the solar eclipse occurs on April 20.
It is noteworthy that the International Astronomy Center of Saudi Arabia had previously announced that Eidul Fitr would fall on Saturday, April 22, which is a day later than anticipated. The center had explained that it would not be possible to sight the crescent of the moon on Thursday (Ramadan 29) from anywhere in the Arab and Islamic world, and therefore, Eid would be celebrated on Saturday, April 22