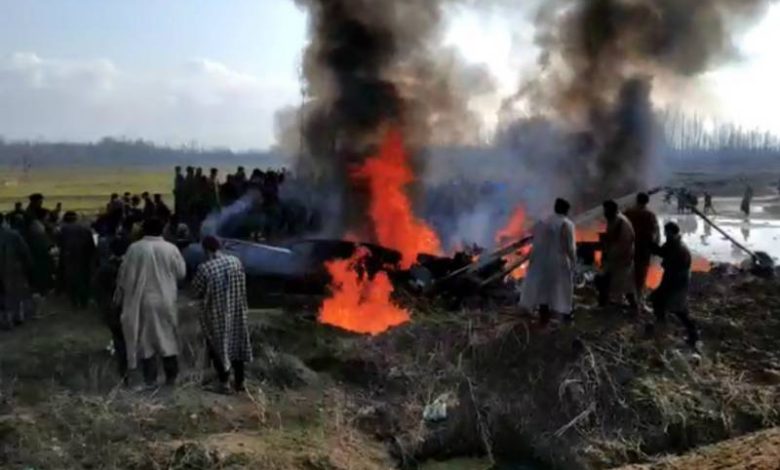 NEW DELHI(a1tv news) Indian Air Force has directed to dismiss a group captain for shooting down own Mi-17 V5 helicopter using a surface-to-air missile in occupied Kashmir.
A court of inquiry was launched soon after the incident as a Soviet-designed military chopper was struck by India's own missile when the chopper was on its way back to Srinagar on the day of armed clashes consisting of cross-border airstrikes between nuclear-armed Pakistan and India.
Indian media reported that general court martial has ordered the removal of Suman Roy Chowdhury from office as at least seven people, including six Indian army personnel, were killed in the deadly slip-up.
The investigations found that the 'Identification of Friend or Foe' (IFF) system on-board the helicopter was not working causing miscommunication. The mechanism which helps air defence radars identify whether an aircraft or helicopter is friendly or enemy was switched off.
The incident occurred on the heels of a dog fight between Pakistani and Indian forces. In 2019, Pakistan Air Force jets targeted two Indian warplanes in a dogfight and shot them down along the Line of Control (LoC), the military's spokesman has confirmed.
After an aerial engagement in Jammu and Kashmir's Nowshera sector, Pakistan captured one Indian pilot.
The downed pilot was identified as Wing Commander Abhinandan Varthaman and seen in a video of what appears to be an interview at a Pakistani Air base, in which he praised the professionalism of Pakistan Army but denied to share any sensitive information.
His warplane, MiG 21 Bison, hit by Wing Commander Nauman Ali Khan, had crashed on Pakistani side of the Line of Control, while the second IAF fighter jet Sukhoi Su-30, which was downed by Sqn Leader Hassan Siddiqui, landed on the Indian side.