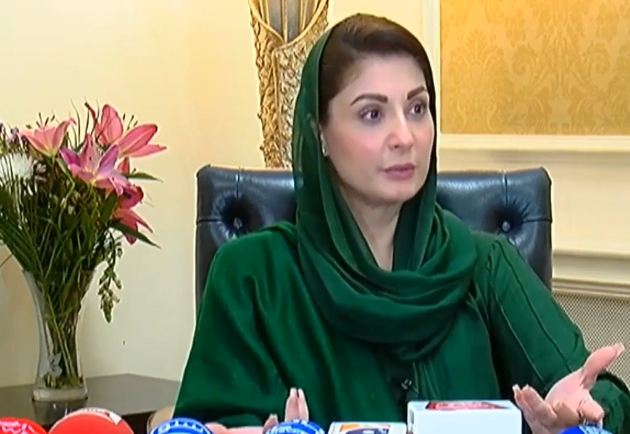 LONDON (A1tv News) Pakistan Muslim League-Nawaz (PML-N) vice president Maryam Nawaz said on Tuesday that former prime minister and party supremo Nawaz Sharif is not getting National Reconciliation Ordinance (NRO) and now more truth will come out in coming days.
Speaking to the media in London, she said that former prime minister and Pakistan Tehreek-e-Insaf (PTI) chairman Imran Khan had planned to pressurize government for holding early elections and his prime target is the appointment of new Army Chief but Prime Minister Shehbaz Shehbaz Sharif has the authority to appoint new Army Chief.
Maryam Nawaz said that the country's debt has skyrocketed during the past four years, adding that Imran Khan shouldn't have taken to the streets after the circumstances he has made during his tenure.
"The martyrdom of reporter of a private TV channel during the long march is regrettable," she said adding that the public has completely rejected the march and the real reason for this is that his real face is exposed to the people.
The PML-N vice president said the PTI chairman misguided the people with his lies and long march was his last plan.