LATEST
PM Shahbaz sharif reveals he rejected Imran Khan's offer for talks on Army Chief's appointment, election date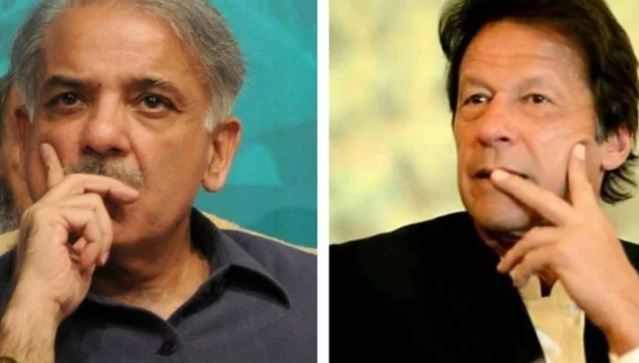 LAHORE (a1tv News)Prime Minister Shehbaz Sharif on Saturday said that he rejected former prime minister and Pakistan Tehreek-e-Insaf (PTI) chairman Imran Khan's request for talks through common business personality on appointment of new Army Chief and election date.
A high-level meeting was held in Lahore under the chairmanship of Prime Minister Shehbaz Sharif, in which, he was informed about the long march, number of participants of the long march and Ali Amin Gandapur's plan.
The prime minister also discussed in the meeting regarding maintaining law and order and China visit and issued instructions to the Planning Division, Foreign Affairs and Finance Divisions regarding the preparations for the visit.
PM Shehbaz also met with people associated with social media and the matters pertaining to long march and the country s political and economic situation were discussed in the meeting.
Declaring the long march as unjustified and against the development of Pakistan, the prime minister said that no one will be allowed to take the law into their hands, adding that the appointment of the army chief will be done according to the constitution and the law.
Shehbaz Sharif went on to say that the PTI chairman had sent him an offer through a person to appoint the new army chief with mutual consultation.
The PM said, "Imran Khan proposed to appoint the new army chief with his consultation as both sides will give three names each and would agree if a consensus was reached on a single name."