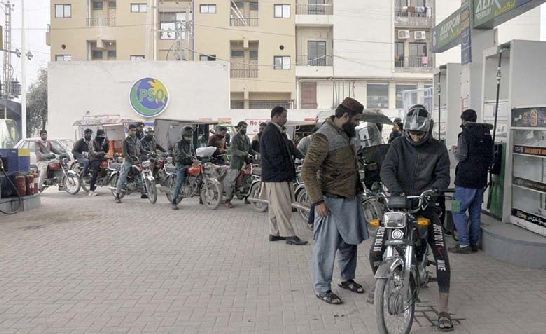 ISLAMABAD (Dunya News) – Finance Minister Ishaq Dar on Sunday announced an increase of up to Rs35 in petroleum prices with an immediate effect as Pakistan is scrambling to meet the conditions of the International Monetary Fund (IMF) for revival of much-needed loan programme stalled since September last.
Since Saturday night, people have been thronging to the petrol pumps for panic buying after reports surfaced about government s plan to hike in petroleum prices.
The prices of the petrol and diesel had been jacked up by Rs35 per litre each, taking the new prices to Rs249.82 and Rs262.80 respectively, he said.
The price of kerosene oil surged to Rs189.93 per litre after an increase of Rs18 while the light speed diesel also witnessed as much increase with new price reaching to Rs187 per litre.
Saying the government did not increase the petroleum prices in last four months, Mr Dar said the latest increase had been made in line with the 11 per cent hike in oil prices I the international market. He said the new petroleum prices will come into effect immediately on Sunday.
Earlier this week, the finance minister assured the IMF in virtual dialogues that the government will fulfill all conditions including increase in gas prices and petroleum development levy will be fulfilled.
The IMF has set preconditions including increasing the PDL on petroleum products, ending the electricity subsidy and fixing the exchange rate of dollar according to the market, whereas the inter-bank and open market differences should be eliminated.
The government has already allowed free floating of the exchange rate, causing historic devalution of the rupee against dollar that would spark another wave of inflation in the country.