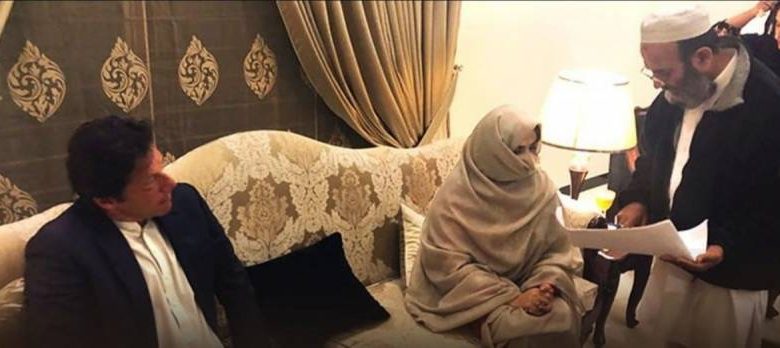 ISLAMABAD – Pakistan Tehreek-e-Insaf (PTI) Chairman Imran Khan tied the knot for third time with Bushra Bibi in 2018 months before his party won the general elections and formed the government in the Center for the first time
An intimate ceremony was held in Lahore and PTI Central Executive Committee member Mufti Muhammad Saeed performed the nikkah.
In a latest turn of events, Mufti Saeed has told a private news channel that the nikkah of the PTI chief and Bushra Bibi was solemnised twice. He revealed the Bushra Bibi was observing iddat – the period a woman must observe after the death of her husband or after a divorce, during which she may not marry another man – when the nikkah was offered in the first place, adding that he was not aware of the situation at that time.
Saeed said he declared the nikkah invalid after he came to know about her iddat, adding that he then again solemnised their nikkah.
Bushra Bibi had taken khula from her former husband Khawar Manika before tying the knot with Imran Khan