LATEST
Golden Tabby tiger found dead at Karachi Zoo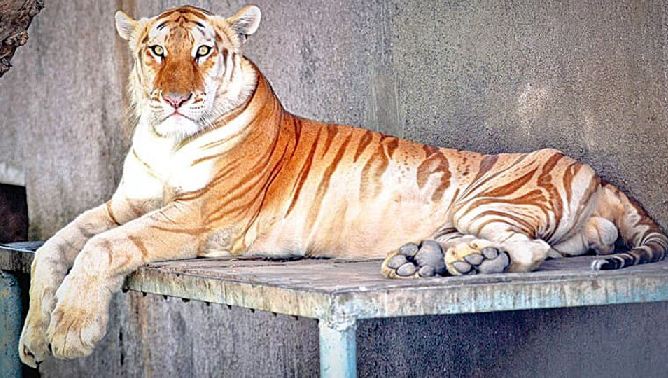 KARACHI(A1TV NEWS)The city administration has launched an investigation into death of Golden Tabby Tiger at a zoo in the port city on Thursday.
The big cat, named Alfied, was 21 years old and it was found dead in its cage this morning. It appeared that the subspecies of the Bengal Tiger died of cardiac arrest as average age of the tigers is usually between 20 to 26 years in captivity.
Reports said the tiger was not well and it had stopped eating food for some days. The veterinaries at the zoo's panel had made all possible efforts to keep the tiger in good health.
Alfied was transferred from Safari Park to Karachi Zoo in 2013.