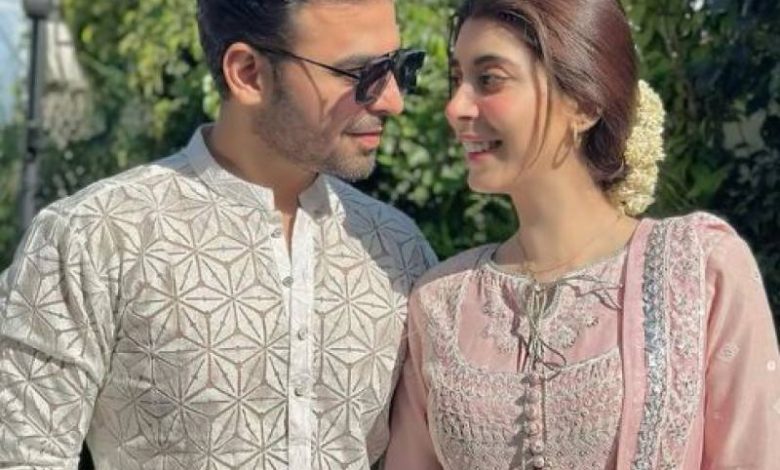 They were not seen together for months and refused to comment on the matter. Their Instagram feed also strengthened the rumours as no couple photos where shared by the two Lollywood stars together.
However, they have been addressing the rumours time and again, stating that their relationship was still intact. Now, they have provided a proof to fans by sharing a couple photo on the eve of Eidul Fitr.
Hocan chose a pink traditional attire while Saeed donned white Shalwar Kameeez as they made romantic poses for the photos.
Fans have showered praise on the couple as the post was shared on their Instagram.