LATEST
Pakistani security forces recover 4 of 6 kidnapped footballers in Balochistan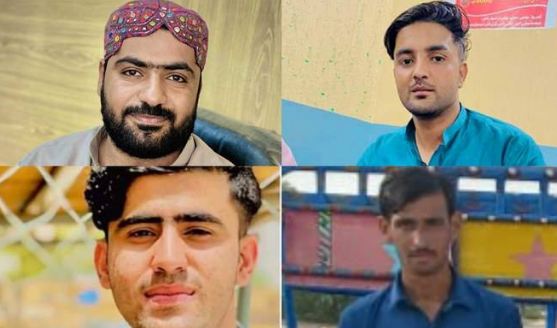 ISLAMABAD – Pakistani security forces have seized four of the six footballers who were kidnapped 20 days ago in Balochistan. 
An official confirmed the development, saying the remaining two would be recovered "soon".
The local footballers, aged between 17 and 20, were abducted on September 9 in the gas field town of Sui in Dera Bugti district of Balochistan by unidentified armed men when they were on their way to a tournament.
"Security forces have recovered four out of six kidnapped football players in Dera Bugti, who were going to Sibi to participate in the qualifying round of the Chief Minister Gold Cup tournament," Nawabzada Jamal Khan Raisani, Balochistan's caretaker minister for sports and culture, said in a statement.
"The remaining two players will be recovered soon." He did not specify who kidnapped the footballers.
The names of the footballers recovered are Amir Bugti, Muhammad Yasir Bugti, Faisal Bugti and Sohail Bugti, Raisani said. The minister added that security forces were fulfilling their responsibilities and the recovery of the footballers was a result of the efforts of law enforcement agencies.
Ameer Baksh, father of the footballer Muhammad Yasir Bugti, confirmed his son was among the three other kidnapped players who had returned home safely.
"We were informed by the authorities that my son Muhammad Yasir has been recovered," Bugti said.
"We are happy that our children returned home."
Bugti said he had neither received a call for ransom from any group nor had he paid anything for his son's release.